Consistent ESG reporting is hard to implement in a multi-asset portfolio. There is no clear standard adopted by the industry.
DiligenceVault provides a digital solution that can build a flexible ESG assessment framework.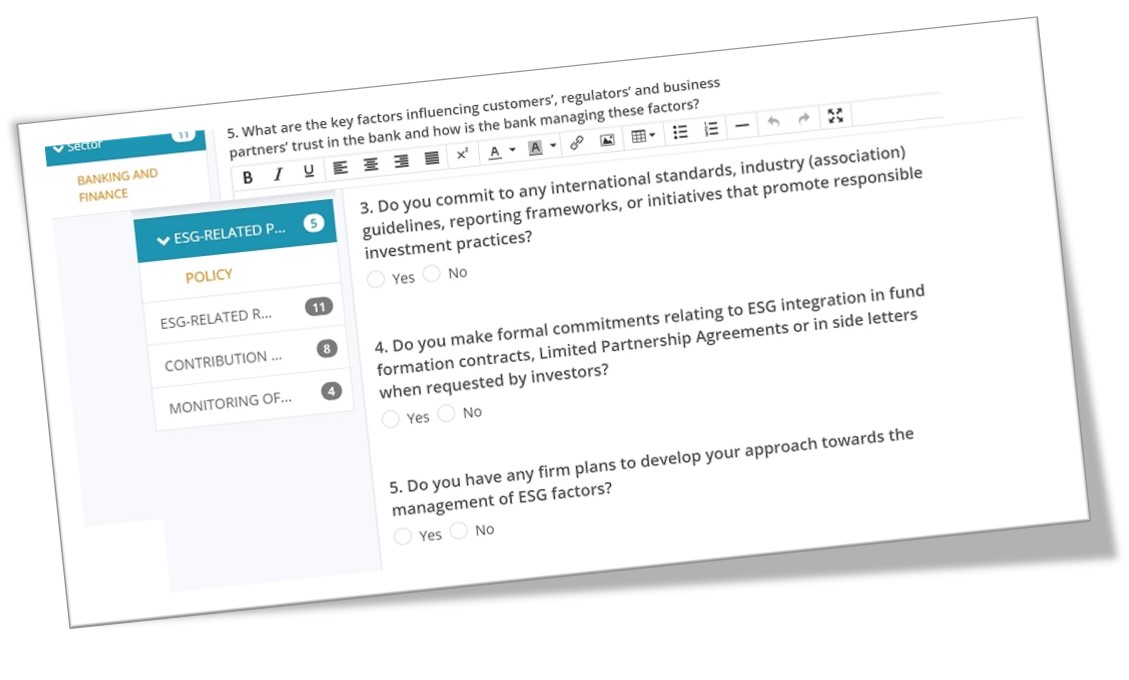 DIGITAL FIRST
Streamline Your ESG Research
DigitalDiligence is a powerful, yet flexible module that helps you build a consistent framework across your ESG research and monitoring requirements.
Leverage PRI, InvestEurope digital questionnaires as well as AIMA's responsible investing and ILPA's DEI framework.
Build transparency directly from your external managers and portfolio companies.
COLLABORATION LAYER
Delight In Collaboration and Flexibility
Establish a collaborative process to ingest the right set of information from your direct portfolio company investments as well as public and private markets asset managers.
Build an institutional review and analysis framework for ESG diligence
Maintain flexibility in adapting the framework as industry standards converge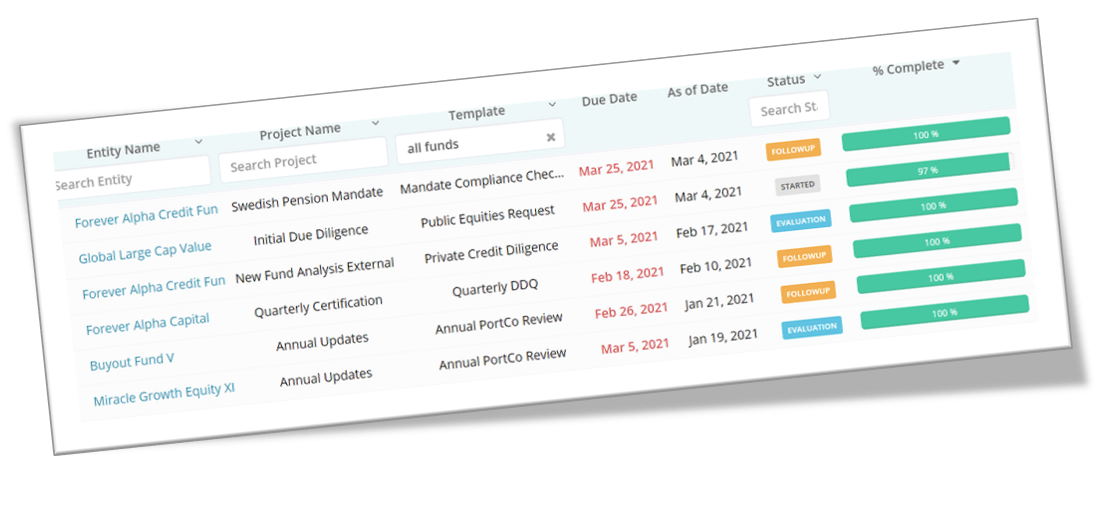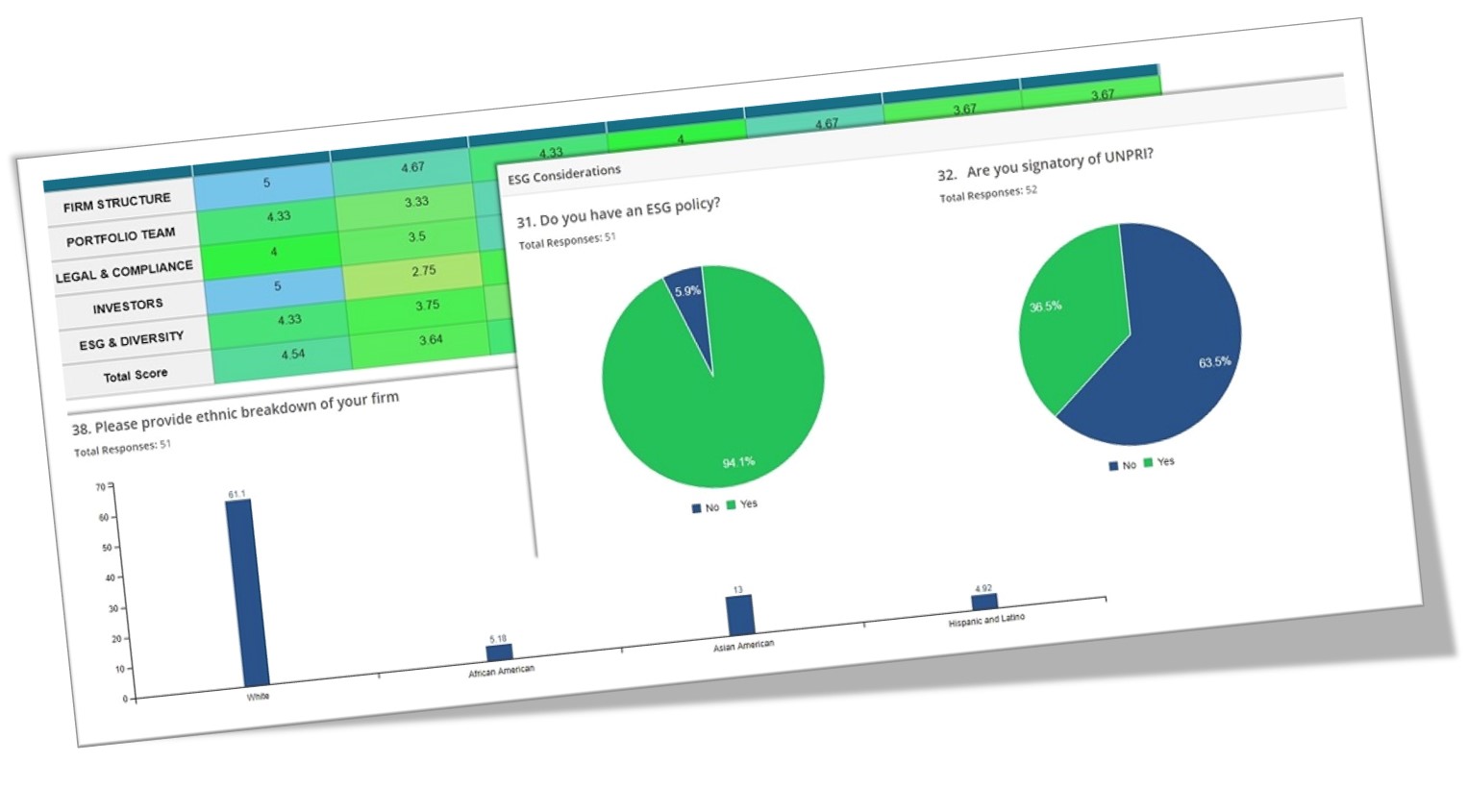 TRANSPARENCY & DATA ANALYTICS
Build an analytics layer to drive impact
Create a modern, and user-friendly experience for all stakeholders
Easily analyze diligence frameworks and benchmark various manager characteristics
Create heatmaps and provide feedback to the managers on their strengths and weaknesses
Build dashboards for senior management to evaluate impact potential across the investment portfolio
Want to see how it could work for you?