Raise capital faster with centralized management of all your firm, strategy, and fund DDQ content, ensuring you can provide the right product information to the right investors – quickly and easily.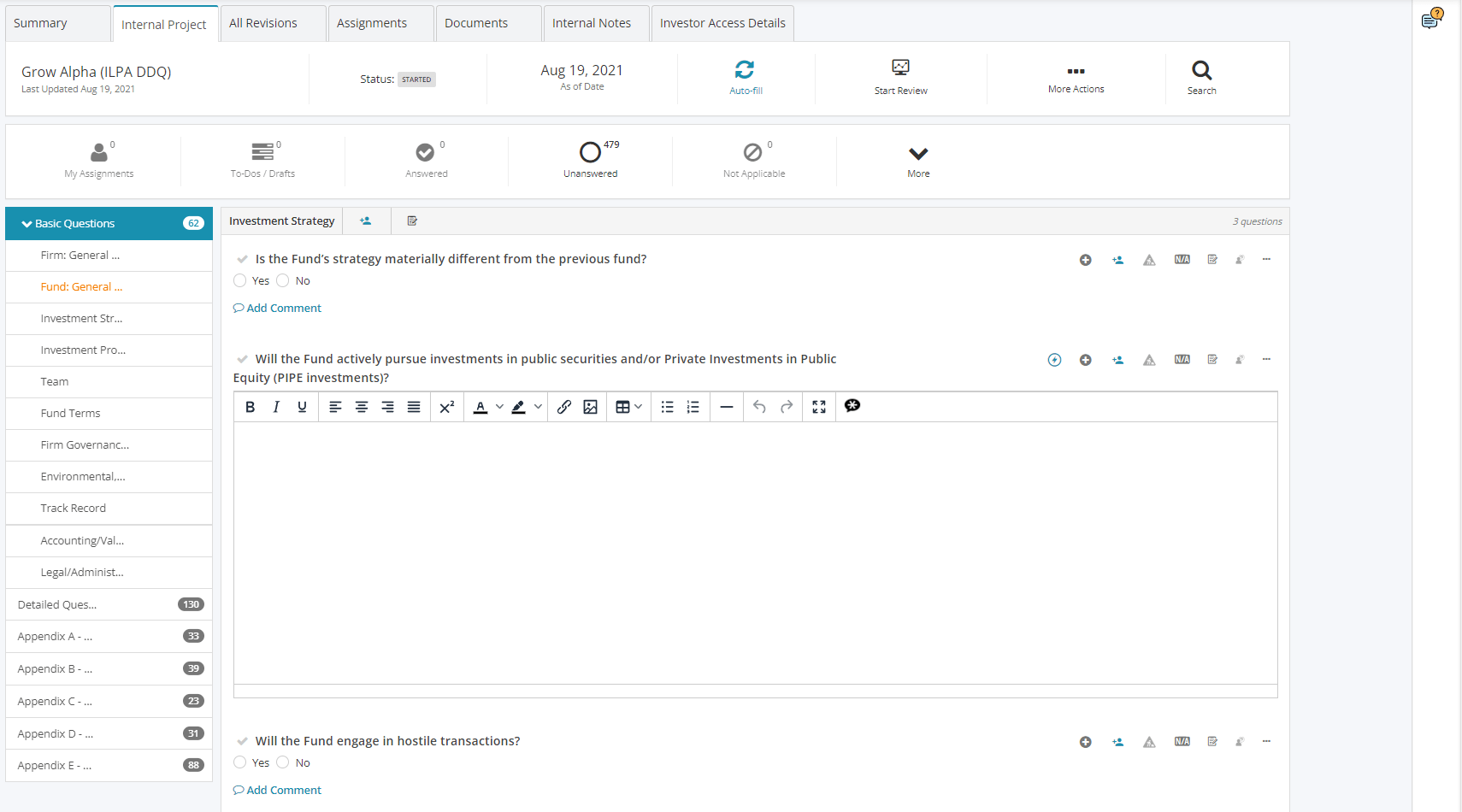 Build and maintain proprietary and industry-standard DDQs
Whether you use your own DDQ or leverage an industry one, DiligenceVault helps managers painlessly manage and distribute their responses
Efficiently build and intuitively use your standard DDQs for periodic and ad-hoc investor requests.
Address increasing requests for ESG/DEI responses and take advantage of industry DDQs such as the ILPA, PRI, AIMA, INREV, SBAI, and Asset Owner Diversity Questionnaire, all digitized and pre-loaded on the platform.
SHARE DDQs WITH NEW INVESTORS
Subject matter experts, compliance, and other team members can easily contribute
Stand out from your competition and raise capital faster by sending your standard DDQs to investors looking to learn about your product offerings and firm. Or, simply share your DDQs with investors directly via DiligenceVault.
Leverage DiligenceVault's asset class agnostic platform to exchange information and foster transparency with investors across the globe by sharing standard DDQs on both institutional and retail products across traditional or alternative strategies.
Ensure consistency by attaching supporting documentation and disclaimers on your standard DDQs – never send outdated documents to anyone.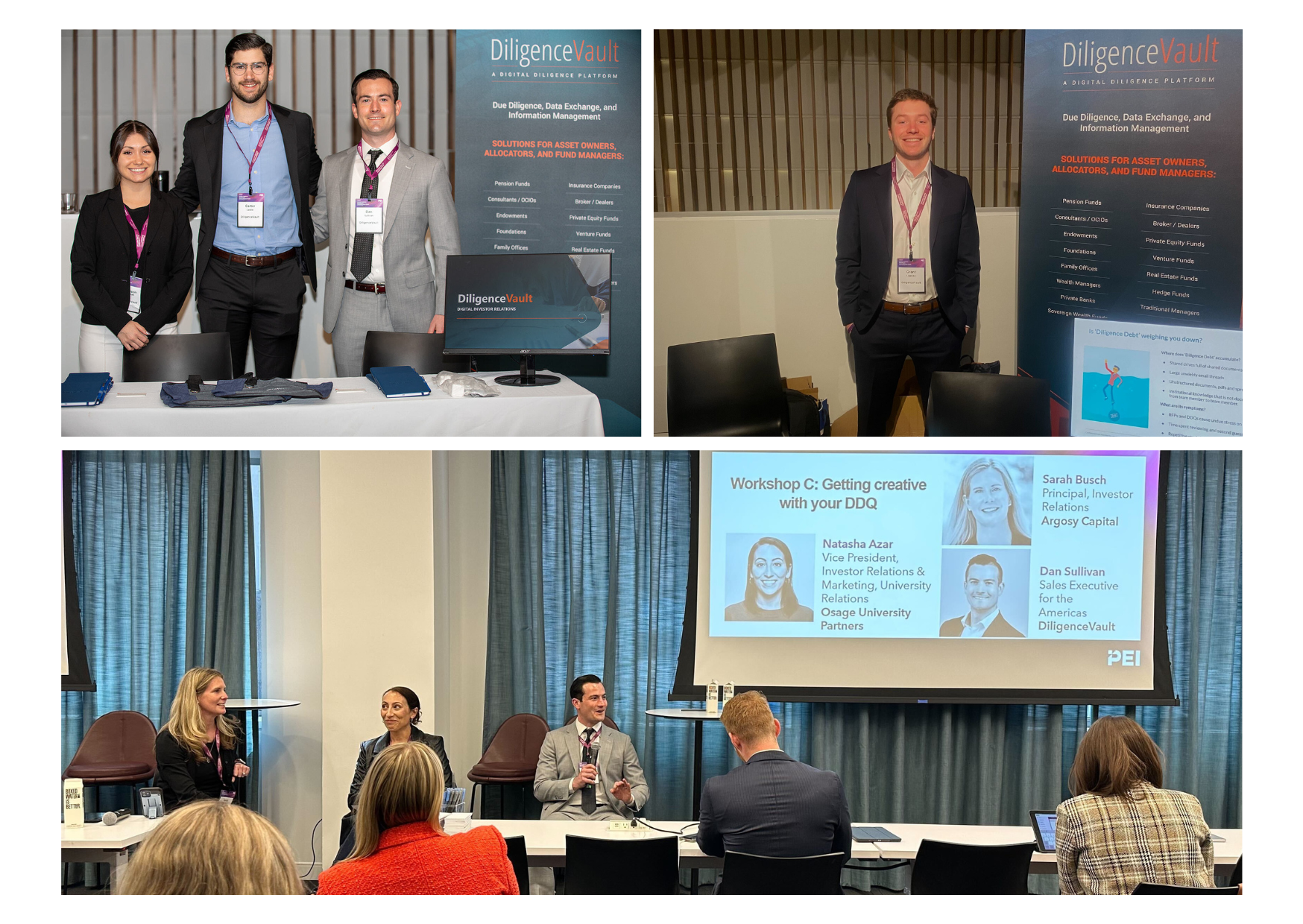 Key Insights: PEI Investor Relations, Marketing and Communication 2023 Conference (New York)
DiligenceVault's recently sponsored the PEI Investor Relations Marketing and Communications conference in New York City. Over $1 Trillion of AUM was represented among the conference participants – all coming together to highlight best practices and trends impacting today's IR landscape.
Read about the key observations and takeaways from the event
READ BLOG
Want to see how it could work for you?