Manager research is getting more complex with unstructured data, manual processes, and an ever evolving landscape of investment opportunities and risks.
DiligenceVault helps investors focus on using their information – not managing it.​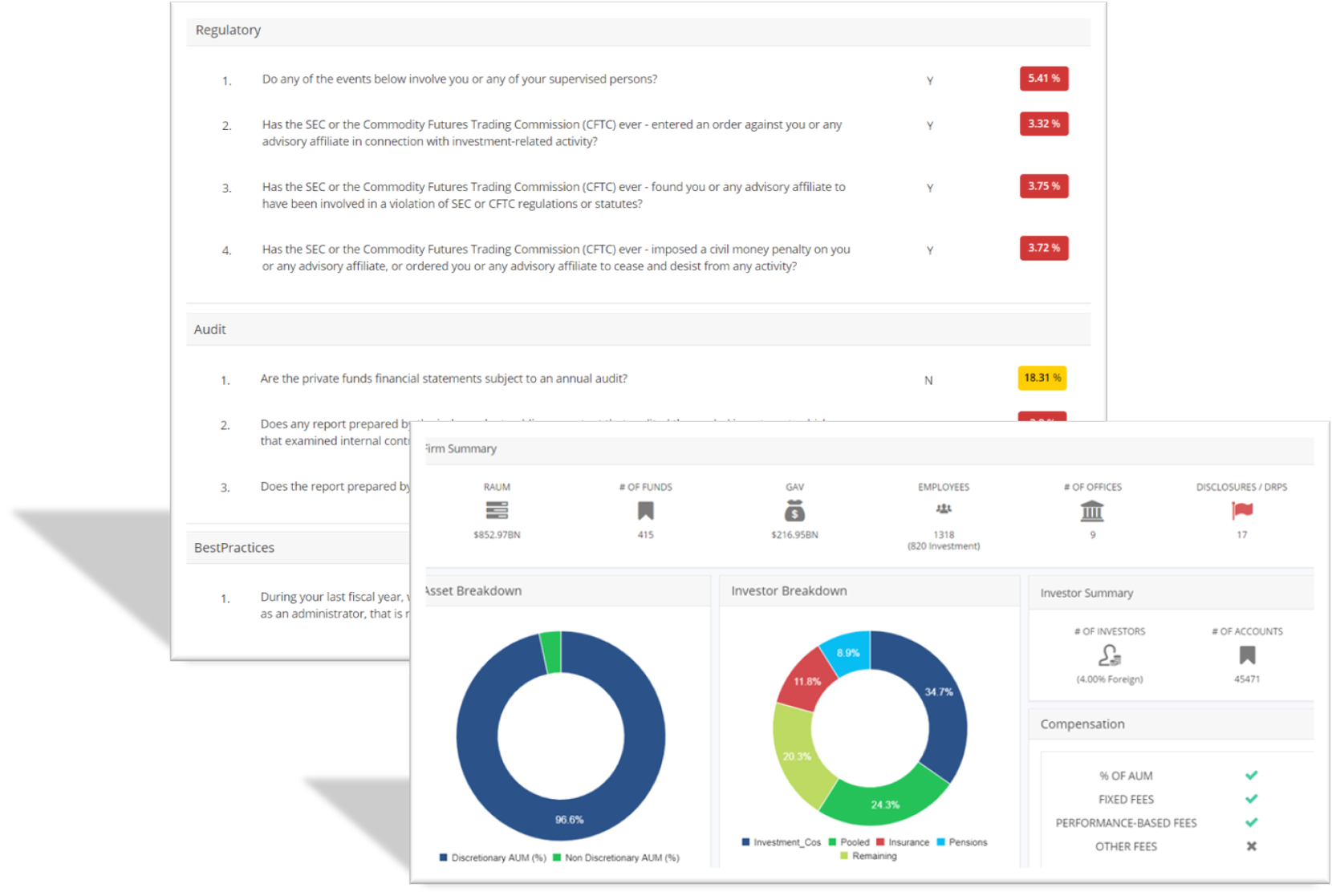 DIGITAL DILIGENCE
Digitize your manager research
Digital Diligence is a core module that enables you to transform your diligence framework across inbound management, manager research, and portfolio monitoring.
Build a repository of usable, structured research data and documents by collecting data directly from your external managers
Avoid avoidable and costly errors when conducting manager research, and eliminate errors that come from manual processes
Automatically flag risk areas, outliers, and even compliance issues
Enable transparency for the entire team on a centralized platform.  Create a consistent framework for multi-asset portfolios across traditional, hedge, and private market investments
PRESENTATION LAYER
Automate Reporting Needs
Presentation is an advanced module that enables you to automate the generation of Investment Committee memos, factsheets, and opinion reports,
Eliminate the need for copy and paste from multiple data sources
Overlay collaborative review process in generating opinions and recommendations
Create presentations from all your research data in a few clicks in your brand
Enable transparency for the entire team on a centralized platform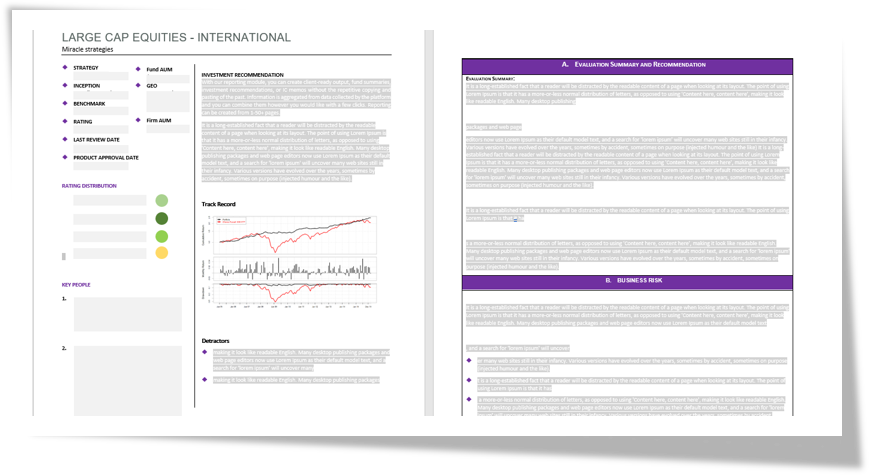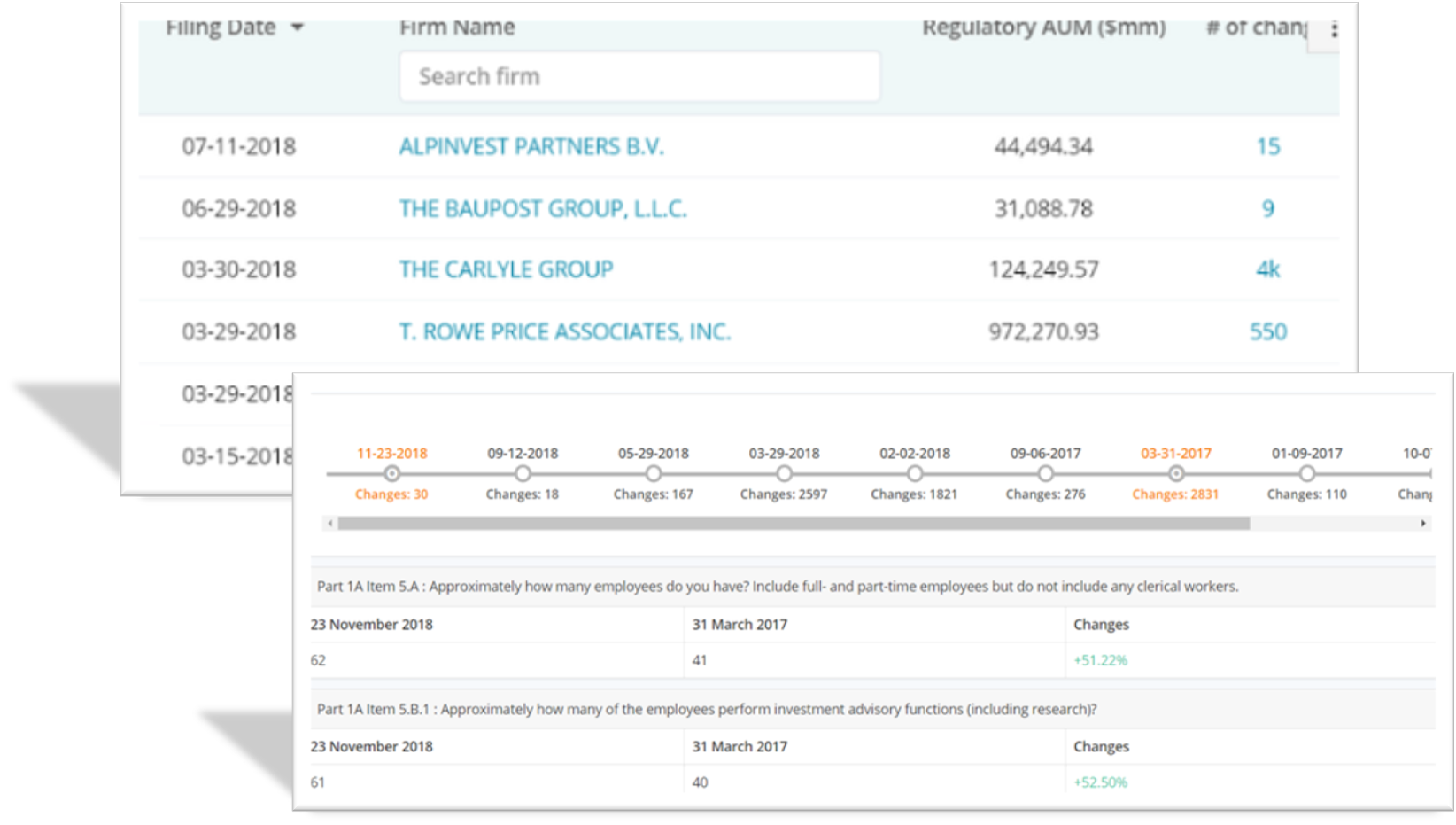 DATA HUB
Integrate regulatory data source
FormADV is a regulatory data module that helps in identifying new investment prospects as well as reviewing inbound manager's profiles. Get answers to questions such as:
How many PE managers haven't launched a fund in the past 3 years?
All hedge fund strategies with certain business characteristics – managed account preference, investor concentration, regulatory profiles
New launches in the past 30 days
View Regulatory Data Module
Want to see how it could work for you?