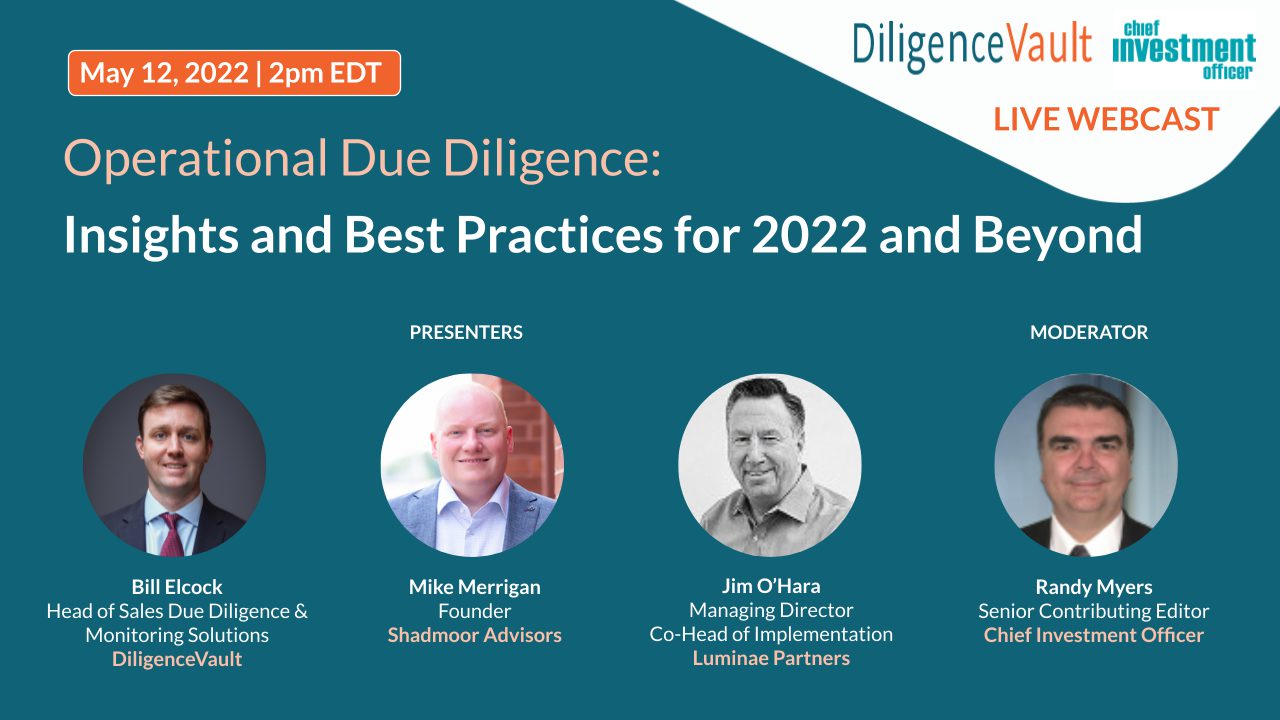 Operational Due Diligence: Insights and Best Practices for 2022 and Beyond
As allocations to alternatives continue to rise, conducting proper operational due diligence (ODD) on external managers has never been more important. Join us and our panel of experts as we discuss current challenges and best practices in how ODD professionals are leveraging technology to facilitate manager research and control external party risk.
Read the takeaways and watch the replay of our recent live webcast hosted along with Chief Investment Officer Magazine.
Date: May 12, 2022
Time: 2pm EDT
View More